MANAWATU MARINE BOATING CLUB
FISHING
The Manawatu Marine Boating club has a proud tradition of boating and fishing in this community and has developed wonderful facilities that support safe marine activities. Close to the river mouth, there is an easy access boat ramp, free to members and $10 per day for non-members, with ample parking.
Please refer to Boating for information regarding maritime safety rules, Coastguard, our VHF radio protocol and about crossing the bar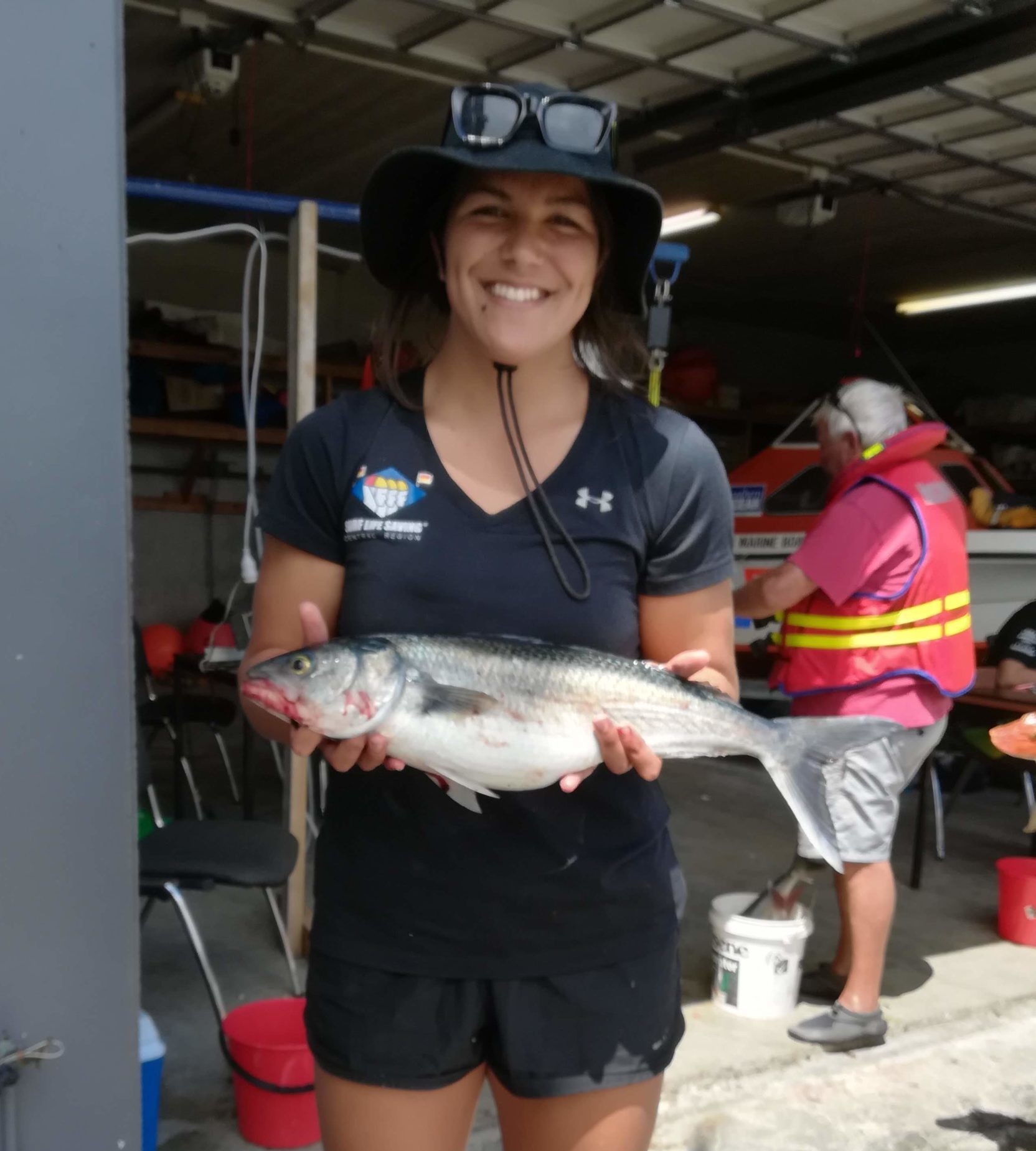 Fishing in our Area
The most common fish caught in our area are: Snapper, Gurnard, Kahawai. The Manawatu River also provides opportunities for whitebaiting from 15 August to 30 November each year, floundering and fishing from the wharf.
A number of fishing competitions for adults and children are run throughout the year with the aim of celebrating fishing, promoting safe boat management skills and sustainable fishing practices. Pamphlets detailing Ministry of Fisheries regulations are available in the clubrooms to ensure we protect the bounty of the sea for future generations.
There is a river bar to cross when heading out to sea. If you are new to the area or to bar crossings, please ask for local advice as the channel through the bar at the entrance moves.
Weather Station thanks to our donors – Palmerston North Health & Safety and Peter Jameson Builders
Fishing Committee
We have an enthusiastic committee to organise and oversee fishing competitions. The committee liaises with local businesses for sponsorship and we are grateful for the generous support and prizes we receive.
Contacts for the fishing committee:
MMBC
P.O box 7
Foxton Beach 4849
Fishing Co-ordinator – Jo Roberts 021 932 731
Secretary –
Sponsorship – Brendan O'Brien
Health and Safety – Chris Janes